GMP Autos, we can identify that odd engine noise, understand where the fume is coming from, or find the place of that pesky oil leak. At the primary sign of engine care, which might comprise a hitting noise, amplified emissions, outflows or an overall drop in presentation, give us a call to plan professional Car Diagnostic Birmingham. The longer you wait, the worse the matter will get, so don't delay.
Why is its essential to a car diagnostic check?
A diagnostic pattern is vital as it can perceive a potential problem with your car, even before a failure. The computerised equipment images your vehicle's structure to check for any culpabilities, no matter how minor or significant. A Car, Diagnostic Birmingham test is a fast, informal and exact way to determine any accountabilities. It will give you the casual to get them static before turning into better and more luxurious matters. This may display as a cautionary light on the dashboard when your car is in charge. If the light is extinct, the system will stock the fault code, so the service department will discover this when they do the analytic check.
Schedule
Schedule
Your Appointment

Today

Your Automotive Repair & Maintenance Service Specialist
07883 906814
What does a car diagnostic pattern do?
A mechanic performs an analytical check on your vehicle, who will plug your automobile into a particular code reader. It can perceive complications with your car, which may be hard to advert manually.
The main gears which are verified in an analytical check are the cars:
electronic control units (ECUs) – these control numerous fundamentals of the car and its presentation, counting engine running
braking system
electrical gears such as central door locking
discharges and drain sensors
transmission if electronically controlled
ignition coils
cheap car diagnostic cost
throttle setting
fuel injectors
air flow and coolant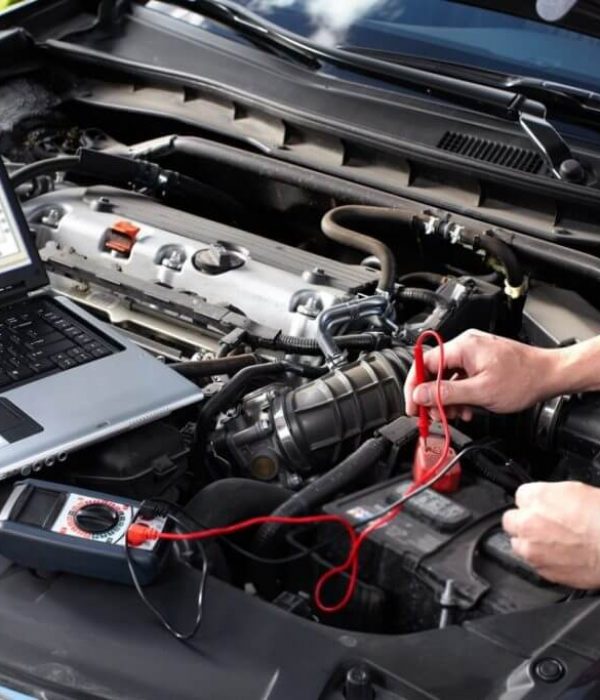 How It
Works
These few steps will help you understand how our service works
3
Select Quote,
Confirm Request
What Are the Symbols That I Need a Diagnostic?
In addition to the alternating light, one of the significant signs that you want to plan a diagnostic is the car not turning over or initial. Other signs comprise odd dings, connects, and comparable weird sounds. Suppose your vehicle wants a diagnostic exam if your lights behave oddly or your brakes respond gradually. Gratefully, GMP Autos mobile Car Diagnostic Birmingham mechanics can keep your truck consecutively as professionally as possible. Contact GMP Autos to plan a diagnostic test. You can trust us to come to you to guarantee your Car Diagnostic in Birmingham cost runs effortlessly for years.
EXCEPTIONAL SERVICES:
GMP Autos is second to none regarding working principle, quality, and customer service. Considerate the position of our good standing, we are proud to say that maximum of our work comes from transfers and approvals. Contact today to get a no-obligation quote for our excellent car diagnostic test Birmingham. Our team of highly qualified technicians can rapidly find any notices or fault codes and advise on any engine diagnostic cost you may want. We'll help you fast without you having to pay charter fees for your auto diagnostics.
ENJOY OUR SPECIAL QUALITY SUPERIOR SERVICE:
At GMP Autos, our mission is to deliver you with the same strange facility level that directed you to buy a vehicle in the primary place. We've built our Service and Parts Departments on the supports of our auto diagnostic Service Capacity:
Comfort and suitability from day one.
Services like complimentary Wi-Fi, television and drinks.
Expert service at fair and cheap prices.
Confidence perceptive your vehicle is repaired by factory-trained experts using cutting-edge diagnostic equipment and Honest Parts.
Your one-stop-shop for preservation, repairs, assurance work, and tires.
Genuine Parts and Fixtures, so you can enhance performance and ornament your vehicle to fit your style.
WHO ARE WE?
We are an independently possessed professional German vehicle repair, engine diagnostic cost, and service garage in the UK. Our business has effectively prolonged over the years, due to our obligation to owing customer service. Our customers come from all areas around Birmingham. Signifying our knowledge when it comes to German cars, also other makes and models are comfy.
GMP Autos proudly offers specialist automotive car diagnostic test Birmingham services to clients and signifying our experience when it comes to German Car Diagnostic in Birmingham, light vans and coaches. Keep your high performance and respect German vehicles in the best form and contact us now!