What is a Mercedes Diagnostic Birmingham Service Test?
By far most current vehicles are more automated than any other time, and in all honesty, that is something worth being thankful for. Indeed, this computerization permits cars to be completely checked with self-running diagnostic tests to keep your Mercedes or different vehicles in ideal working request. These tests can check parts and a car's integrated frameworks for blunders or glitches before they become perilous.
Which Parts are included in the Mercedes diagnostic test in Birmingham?
We are here to give you the best Mercedes Diagnostic Birmingham services under the management of our expert specialists and professionals. The parts that include in Mercedes car diagnostic are:
Issues with your car's engine or individual parts
Issues with your car's transmission and responsiveness
Issues with brake responsiveness
Possible contamination or deficiencies with your car's fumes framework
Indications of mileage or breakage with significant parts, for example, the fuel injector, start curls and choke
Schedule
Schedule
Your Appointment

Today

Your Automotive Repair & Maintenance Service Specialist
07956 088808
However, these outcomes can assist drivers with assessing their vehicle's state, remember that car diagnostic tests are not entirely precise. They can't let the specialist or analyzer exactly know the issue in many cases. Instead, they're utilized to limit the area of an issue or potential mistake so mechanics can all the more rapidly recognize and deal with an issue for drivers.
What are the benefits of availing the Mercedes diagnostic services with us?
It is safe to say that you are considering using a Mercedes diagnostic service in Birmingham subject matter expert? Current cars depend vigorously on innovation. Considering this, you actually must find ways to survey the presence of this innovation. Numerous cars are fitted with onboard diagnostic instruments which can be utilized to screen vehicle and engine execution along with numerous different elements. In request to see this information, you should utilize a diagnostic peruser. The most reasonable arrangement is to visit our diagnostic subject matter expert. We are knowledgeable about diagnostic testing and comprehend the intricacies involved with the interaction. In case you accept that your vehicle has fostered an issue then it is certainly prudent to visit us for the best Mercedes diagnostic services.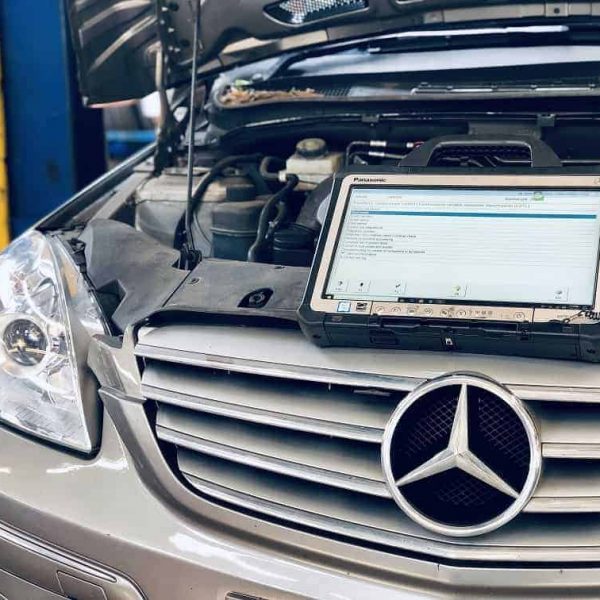 How It
Works
These few steps will help you understand how our service works
3
Select Quote,
Confirm Request
Our Mercedes Diagnostic Birmingham expert can furnish proprietors of Mercedes vehicles with a diagnostic testing process. A sumptuous vehicle, for example, a Mercedes invariably has a quality onboard PC framework. This framework assists with monitoring the presentation of significant parts like the engine, braking frameworks, suspension, fumes and lighting frameworks. Assuming an issue happens then the light will show up on the dashboard. In any case, for issues arising from more mind-boggling issues, it very well might be reasonable to play out a careful diagnostic test. By identifying little issues at a beginning phase, it very well might be feasible to lessen the capability of the issue escalating into a considerably more genuine and costly issue.
One more advantage of hiring us for the Mercedes Diagnostic Birmingham is according to ability. At the point when a car fosters an issue it creates and stores a shortcoming code. These issue codes can vary depending on the sort of vehicle that you drive. By hiring us for the best Mercedes car diagnostic services, we know about the issues with the extravagance cars like Mercedes. This will decrease the measure of time that it takes to evaluate your vehicle which could save you from extra Mercedes diagnostic costs. Furthermore. Our Mercedes diagnostic specialists will realize normal vehicle shortcomings and what has caused them. Different carports and mechanics might need to invest a great deal of energy assessing your car. Come to us for the best diagnostic services in Birmingham
How frequently should a vehicle go through diagnostic testing?
You don't need to hang tight for the check engine light to get a car diagnostic test. On the off chance that you hear or feel something "off," we can utilize diagnostic testing to uncover the issue. In any case, numerous specialists suggest taking your car in for a diagnostic check one time each year, which will uncover minor issues that can't be seen or heard. Diagnostic testing is likewise a valuable apparatus when you're checking out a pre-owned vehicle. Both private venders and expert car vendors ought to consent to a diagnostic test before you focus on buying, and assuming they don't, that is transfer ownership of you should stroll from the arrangement.
Our Words is a promise:
We are known for all huge makers and models particularly with regards to German Cars
Vehicle recuperation or assortment is additionally included in our services.
Full diagnostics and reprogramming of your car and its parts
We offer every one of the types of assistance with producer's guarantee ensured
0% finance choice accessible at GMP Autos
year guarantee on all parts that we fit in your vehicle for you